News
A green-energy win in Klamath County
Oregonian columnist Steve Duin shares insights into how Oregon's mandate for 100% clean electricity by 2040 will be reenergized with the construction of the Swan Lake Energy Storage Project—the $1 billion project in which two 60-acre reservoirs will confront the threat of drought and power outages in the West.
7 Green Tech Startups With the Innovations-and the Funding-to Help Save the Planet: Rye Development's Swan Lake Energy Storage Project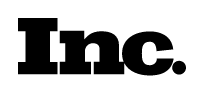 Renewable energy sources like wind and solar are critical to our carbon-free future, but since it's not always windy and/or sunny, they require storage mechanisms to green the grid. When it opens in 2026, Swan Lake Energy Storage Project, based in Klamath County, Oregon, will be the first pumped storage hydropower project built in the U.S. in 30 years. The system uses excess renewable electricity from the grid to pump water to an elevated reservoir, where it sits as stored energy until it's needed. During peak demand, the water is released, spinning turbines that generate electricity. Swan Lake, which is being built by Boston-based Rye Development, will generate 400 megawatts of clean electricity, vastly increasing the storage capacity for the grid's wind and solar electricity.
Portland Business Journal: Sustainable energy storage provides key supports for Oregon workers in our clean energy future, by Lou Christian and Drew Waits, Business manager and business agent respectively for Plumbers & Pipefitters UA 290
The best opportunity for Oregon workers as we expand storage infrastructure is the Swan Lake project in Klamath County. The developers of this shovel-ready project share our commitment to supporting workers and ensuring the transition to a clean energy economy provides for shared prosperity.
The Bulletin (Bend): Pumped energy storage will benefit rural Oregon in our new energy economy, by Randy Cox, CEO of the Klamath County Economic Development Association

Creation of the 400-megawatt project would be a significant economic driver for the region. Over a thousand high-wage jobs in construction would be created during the three- to five‑year building process. The project has agreed to a Project Labor Agreement, which helps ensure the use of local workers and workforce skills training for those employed on the project.
Once it is completed, the Swan Lake Energy Project will also significantly boost our economy, contributing $6.2 million in goods and services and $1.7 million in labor income annually. This will also support our local government, adding $31.5 million in property taxes for Klamath County over the next 15 years.
NW Labor Press: Swan Lake Energy Storage signs project labor agreement

A memorandum of understanding signed Feb. 6 stipulates that the project will be built under a PLA, and that contractors and subcontractors will recognize the Southern Oregon Building and Construction Trades Council as the sole and exclusive bargaining representative of the employees who perform the work. In exchange, the Building and Trades Council and its member unions agree to prioritize and support the Swan Lake project as an opportunity to provide jobs to union members.
Oregon Public Broadcasting: Large Grid Storage Project Near Klamath Falls Gets Federal Approval

Federal energy regulators granted approval and a license Tuesday to an energy storage project near Klamath Falls, Oregon. It's the first facility of its kind in decades to be licensed in the Pacific Northwest and, if built, will be the largest energy storage facility in the region.
---
Resources
Report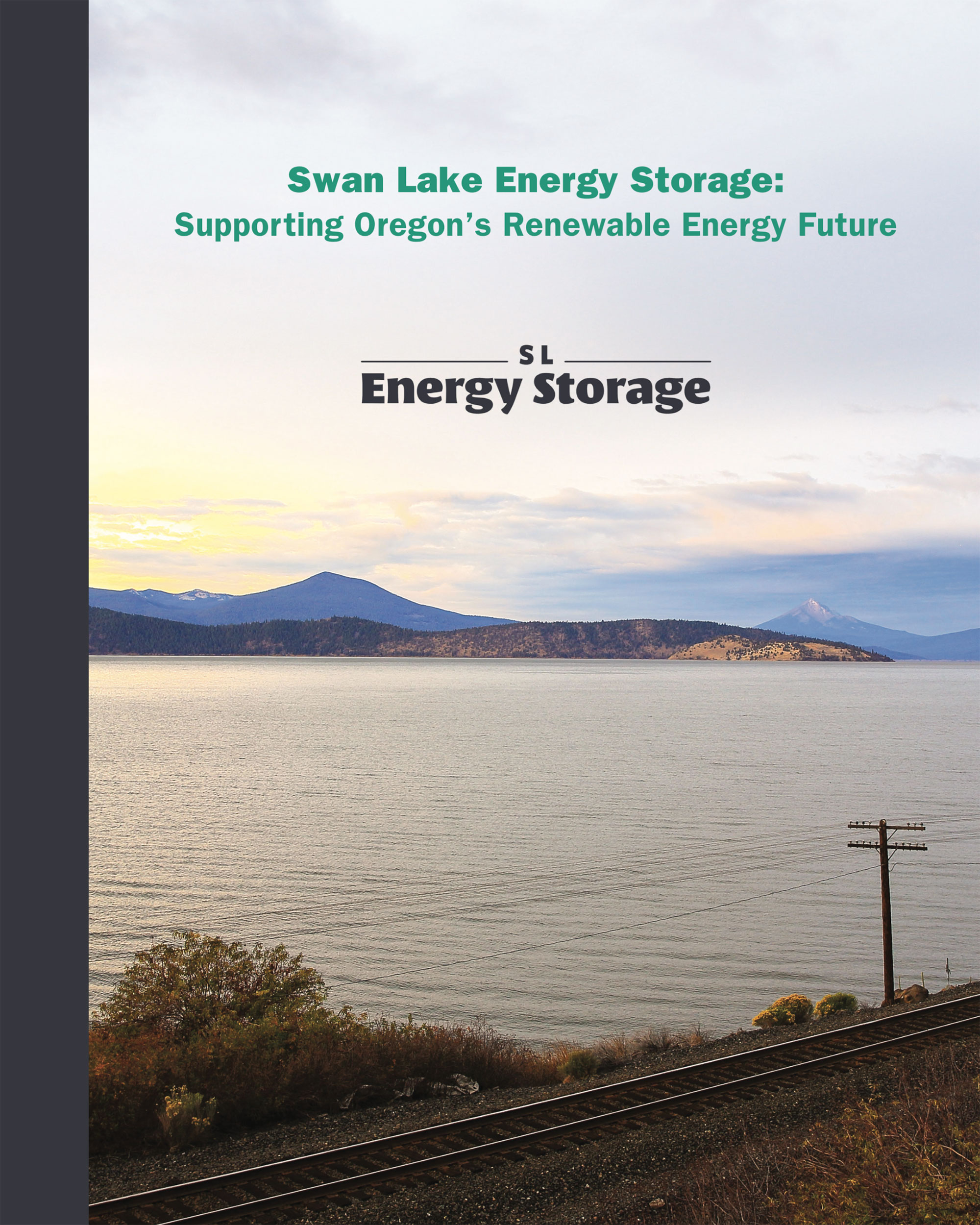 Report
The Swan Lake Energy Project will generate a major boost in economic activity in Oregon though its construction and operation. An analysis by ECONorthwest in 2015 found that it will create over 1,000 jobs in construction and a significant boost to the state's economy. In addition, it will generate revenue for local entities to help support education and other key services.
White Papers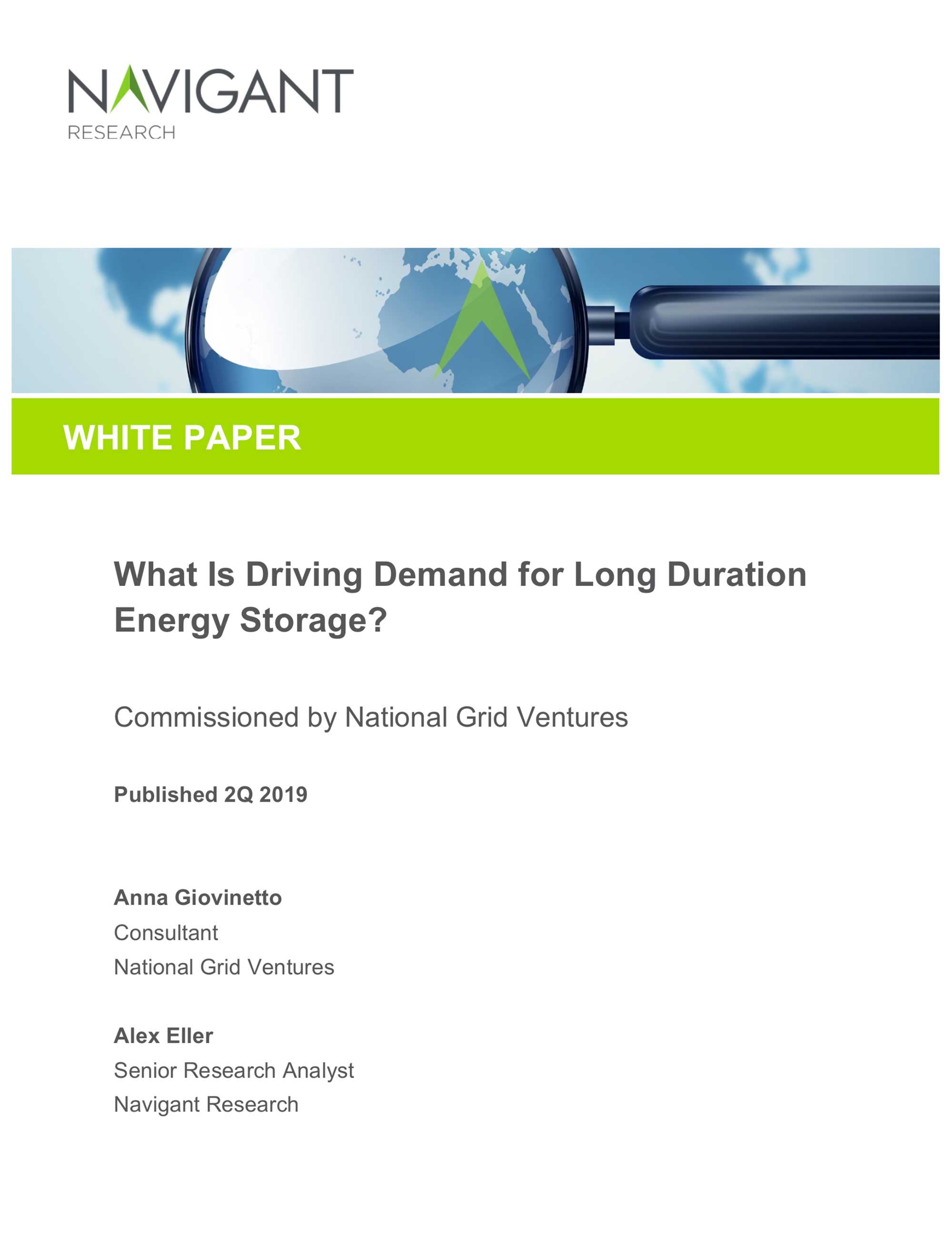 What Is Driving Demand For Long Duration Energy Storage?
Integrating high percentages of renewable energy to a transmission grid has significant benefits in terms of reducing greenhouse gas emissions and helping to stabilize and lower energy costs, but it requires adapting the system to accommodate the characteristics of variable generation resources that may be located far from load. Long duration energy storage is uniquely suited to support this transition.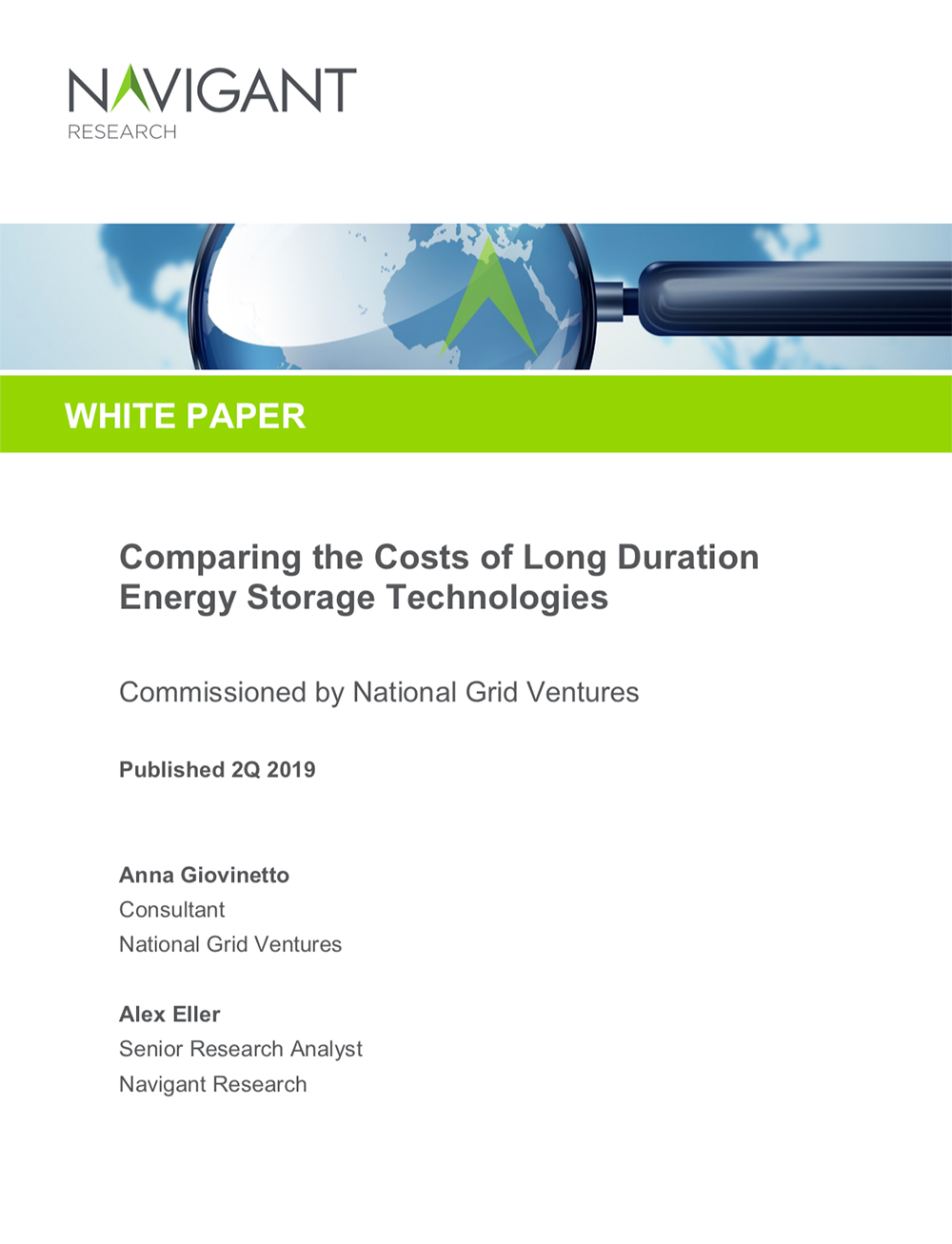 Comparing the Costs of Long Duration Energy Storage Technologies
This report highlights several factors that can affect the true cost of different long duration energy storage technologies. In addition to the upfront costs to build a new project, the required operating costs and expected lifespan of each storage technology must also be considered. While the falling upfront costs of Li-ion battery storage systems have attracted a lot of attention and increased the competitiveness of small to midsized battery projects, a more holistic view of total project costs shows that pumped hydro storage delivers much better economics for ratepayers.
---